Guest access is a new feature in Microsoft Teams that allows different organizations to collaborate together in a shared environment. Anyone with a business or consumer email account, such as Outlook, Gmail, or others, can participate as a guest in Teams with full access to team chats, meetings, and files.
With the Teams and SharePoint site integration of an Office 365 group, you can now restrict access to a certain document library in SharePoint and have these access restrictions replicate to the corresponding Teams tab. This blog post will provide a walk-through of the required steps of restricting a document library in SharePoint, and creating a corresponding Teams tab that is linked to this document library.
Restricting access for SharePoint document library
In your SharePoint site, navigate to the document library you wish to secure.
Click on the gear icon on the top of the page, and click on 'Library settings':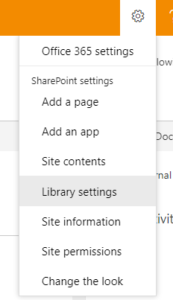 Click on 'Stop Inheriting Permissions' under the Permissions tab: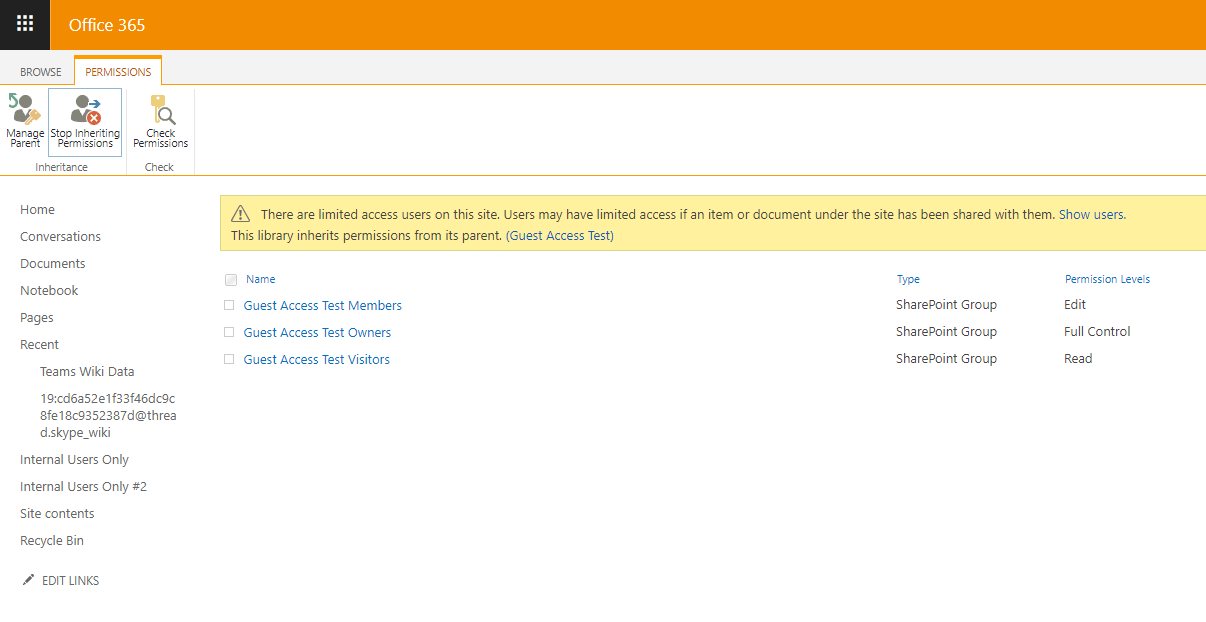 Select all current permission groups and click 'Remove User Permissions':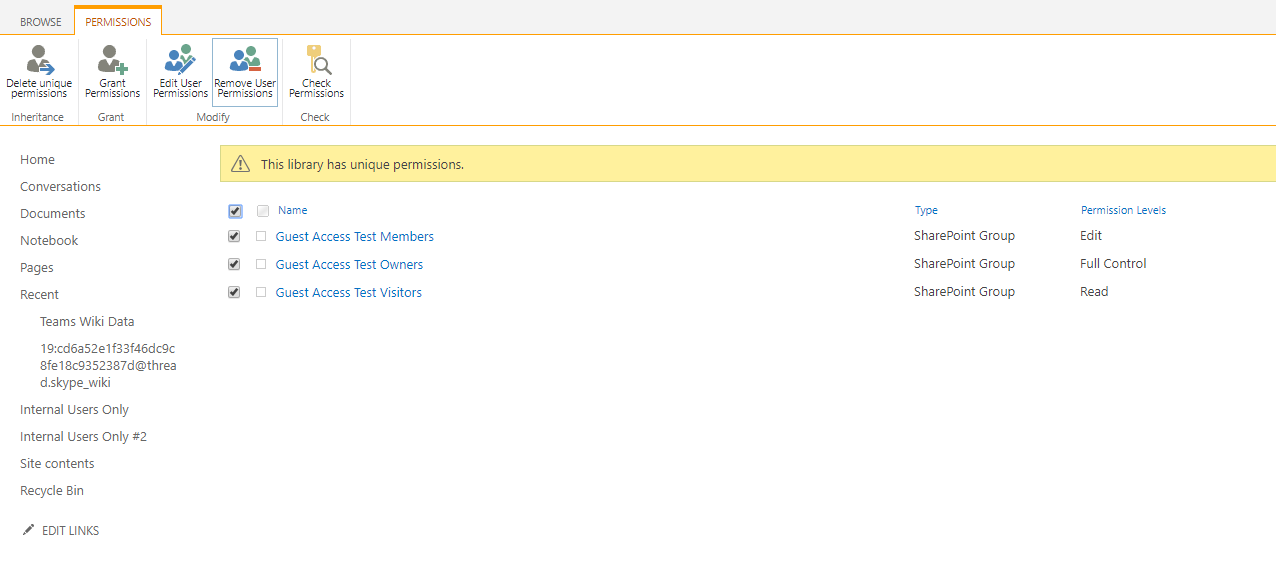 Click on 'Grant Permissions'
Add the users you want to be able to access the document library: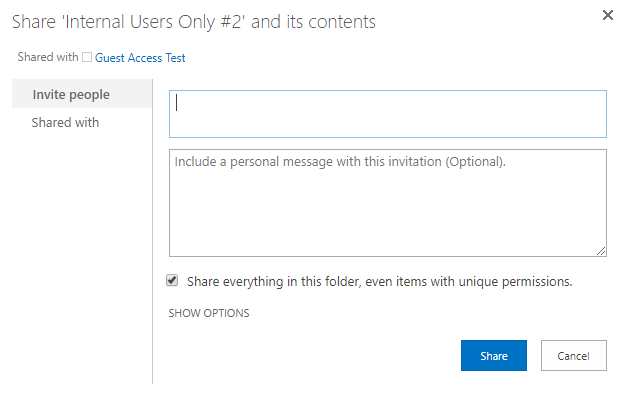 Click on 'Show Options'
Select the appropriate permission level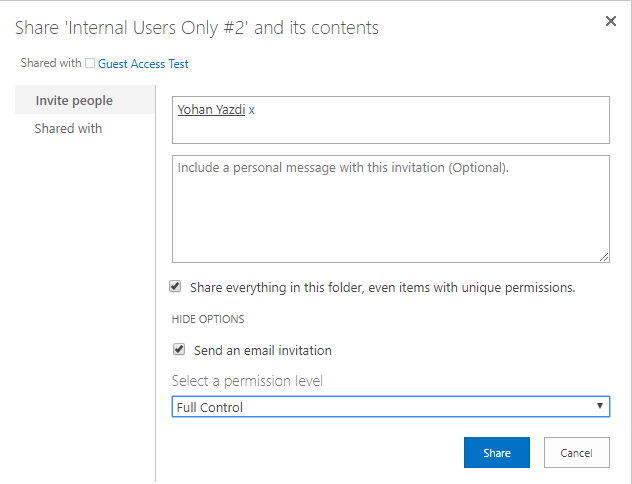 Click Share
Now only users you have explicitly given access to, along with site owners, will be able to access that document library.
Creating a tab in Teams linked to the document library
Navigate to the appropriate Team.
Click on the '+' sign for the channel that you want the tab to be created on.
Click on 'Document Library'.
Under 'Relevant sites', choose the SharePoint site that you created the document library in.
Click 'Next'.
Pick the document library you want to add: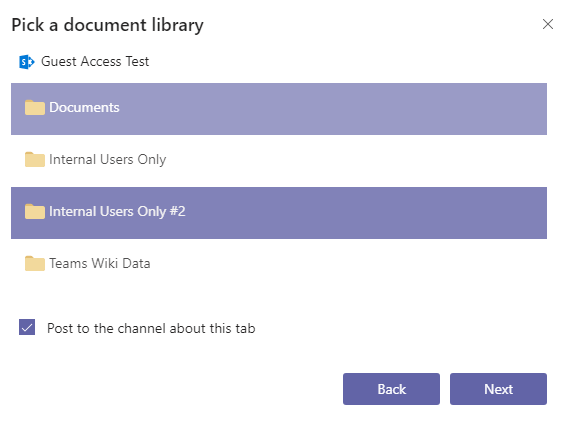 Change the name of the tab that will be displayed in Teams: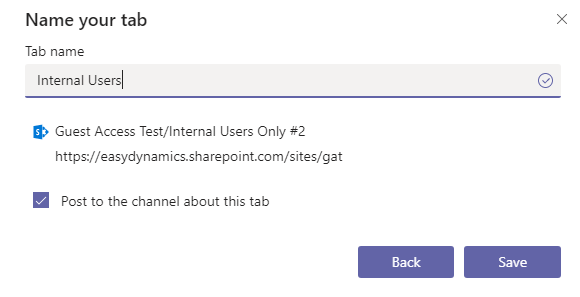 Click 'Save'.
Now only the Office 365 Group members who you have explicitly given access to this document library will be able to view it in Teams. This allows different organizations to collaborate together on projects while maintaining the ability to restrict access to sensitive content.