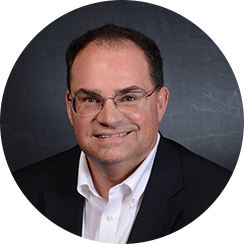 MCLEAN, VA, (May 22, 2023) – Easy Dynamics, a leading provider of innovative solutions for federal agencies, is excited to announce the addition of Michael Mcgrath to its executive team as Director of Identity Policy and Industry Relations. With deep expertise in identity and privacy strategy, his appointment will enhance Easy Dynamics' capabilities in serving federal agency customers.
Pirooz Javan, COO of Easy Dynamics, expressed his enthusiasm stating, "We are thrilled to have Michael join our team. His extensive experience and strategic insights in the identity space will play a pivotal role in driving mission capabilities and helping us improve identity resiliency for our customers."
Michael will support Easy Dynamics' federal agency customers in his new role by developing identity and privacy strategies and policies. He will also provide best practice recommendations to aid in modernizing FICAM systems while staying up to date with relevant standards, legislative and regulatory actions, and developments in the identity market. Michael shared, "Easy Dynamics has a tremendous brand and reputation within the federal community. I am fortunate to have the opportunity to apply my skills and experience in the identity space to help the company's growth trajectory from both a strategic and tactical standpoint."
Prior to joining Easy Dynamics, Michael served as the Managing Director for Kuma's global digital identity practice. His accomplishments include facilitating NIST 800-63-3 certification for clients under the Kantara Initiative's Identity Assurance Framework (IAF). He also guided global clients in achieving compliance with trust frameworks such as the Pan-Canadian Trust Framework and the UK Government's Digital and Identity and Attributes Trust Framework. Michael's involvement extended to industry organizations, serving as a Kantara's Board of Directors member, and co-chairing the Digital Identity and Authentication Council of Canada's (DIACC) Outreach Expert Committee.
He brings expertise in technology, cybersecurity, digital identity, authentication, and privacy and data security. He has actively contributed to industry organizations such as the FIDO Alliance, the Electronic Signature and Records Association (ESRA), the Better Identity Coalition, the Identity Ecosystem Steering Group (IDESG), and the Health Information Management Systems Society (HIMSS) Identity Management Task Force.
Michael holds a bachelor's degree in psychology from the University of Massachusetts at Amherst.
About Easy Dynamics Corporation
Easy Dynamics Corporation is a leading technology services provider with a core focus in Cybersecurity, Cloud Computing, and Information Sharing. We are builders, problem solvers, and trusted advisors who bring well-architected solutions and management consulting to our clients to align them with the best practices their missions demand. As industry leaders, we are committed to delivering unparalleled quality and service in all aspects of our organization and providing our customers with outstanding technical excellence and the business acumen to advise them on both tactical and strategic initiatives.