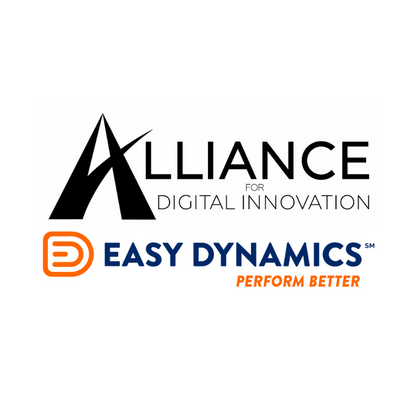 MCLEAN, VA, (March 3, 2023) – Easy Dynamics Corporation (Easy Dynamics) announced that it has joined the Alliance for Digital Innovation (ADI), a non-profit organization dedicated to driving innovation in the public sector. Easy Dynamics will be among other influential industry leaders such as Amazon Web Services, DocuSign, Excella, Google Cloud, Okta, Salesforce, Splunk, Telos, Tenable, and many others that are part of ADI.
As a member of ADI, Easy Dynamics will collaborate with other industry leaders to advance the adoption of emerging technologies, such as artificial intelligence, machine learning, and blockchain, in government agencies. The company's expertise in secure software development, cloud migration, and identity and access management aligns with ADI's mission to promote the use of modern technology to enhance the delivery of public services.
"We are excited to be part of the Alliance for Digital Innovation and look forward to working with our peers to shape the future of government technology," said Pirooz Javan, COO of Easy Dynamics. "Our team is committed to providing innovative solutions that meet the unique needs of our government clients, and we believe that our partnership with ADI will enable us to achieve this goal more effectively."
Founded in 2019, ADI represents a diverse group of technology companies that support the digital transformation of government agencies. By working together, ADI members aim to accelerate the pace of innovation in the public sector and improve the delivery of essential services to citizens.
About Easy Dynamics Corporation
Easy Dynamics Corporation is a leading technology services provider with a core focus in Cybersecurity, Cloud Computing, and Information Sharing. We are builders, problem solvers, and trusted advisors who bring well-architected solutions and management consulting to our clients to align them with the best practices their missions demand. As industry leaders, we are committed to delivering unparalleled quality and service in all aspects of our organization and providing our customers with outstanding technical excellence and the business acumen to advise them on both tactical and strategic initiatives.