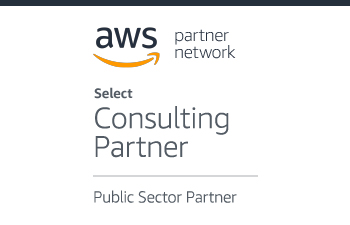 MCLEAN, Virginia, October 29, 2021 – Easy Dynamics Corporation, a leading technology services provider in cybersecurity, cloud computing, and information sharing, today announced Select Consulting Partner status within the Amazon Web Services (AWS) Partner Network (APN). APN partners help customers design, architect, build, migrate, and manage cloud solutions built on AWS.
Select Partner Status represents a high level of expertise and engagement with AWS. To become an official solutions provider of AWS, companies must demonstrate deep technical expertise in the cloud and success working with AWS clients at scale in deploying solutions on AWS. Easy Dynamics has a track record of helping federal agencies obtain ATOs to operate in the cloud, including DHS, the Navy Department, and the Department of Education. Furthermore, Easy Dynamics team members maintain a base level of AWS knowledge and hold AWS certifications.
"We have been a long-time provider of cloud services to support our clients in their digital transformation and strongly believe in the efficiency of cloud systems," said CEO Poupak Afshar. "Easy Dynamics has demonstrated strong growth potential and is committed to delivering exceptional services and solutions to our clients that drive value and support their mission."
In addition to being a Select Consulting Partner, Easy Dynamics is also a member of the AWS Public Sector Partner Program recognizing the company for its cloud-based solutions and experience across the federal government.
Learn more about our AWS services at AWS Partner Easy Dynamics (amazonaws.com).
---
About Easy Dynamics Corporation
Easy Dynamics Corporation is a leading technology services provider with a core focus in Cybersecurity, Cloud Computing, and Information Sharing. We are builders, problem solvers, and trusted advisors who bring well-architected solutions and management consulting to our clients to align them with the best practices their missions demand. As industry leaders, we are committed to delivering unparalleled quality and service in all aspects of our organization and providing our customers with outstanding technical excellence and the business acumen to advise them on both tactical and strategic initiatives.