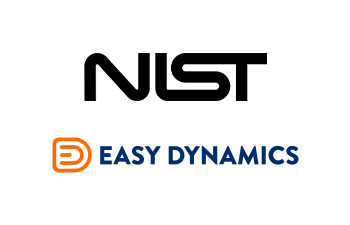 MCLEAN, VA, July 12, 2021 –- Easy Dynamics today announced the release of two open source projects related to NIST's Open Security Controls Assessment Language (OSCAL). The first offers a flexible, modern, direct view into OSCAL data in the form of a React Component Library, and the second is a REST API specification. Both projects are designed to support NIST's efforts to standardize how security controls can be captured and collaborated across organizations.
Last month, NIST officially released OSCAL 1.0.0 final, a machine-readable language that enables security professionals to automate security assessment, auditing, and continuous monitoring processes, making systems' authority-to-operate processes and overall risk management easier. OSCAL aims to improve the current security ecosystem, which can be slow, inefficient, cumbersome, difficult to scale, and lacks the ability to automate.
"As an engineering and application development firm, we immediately recognized the long-term impact OSCAL could have in transforming organizational security," said COO Pirooz Javan. "With that in mind, we chose to release these tools as open source projects to promote the early adoption of OSCAL, give back to the OSCAL community, and promote organizational cyber hygiene."
The firm revealed that its plans do not stop there. Ray Gauss, Director of Innovation, added, "We are continuing the development on these other OSCAL-related projects, primarily focused on the control and implementation of OSCAL layers and hope to release more as open source projects in the future in an effort to encourage industry partners to become active contributors in the OSCAL community."
To learn more about Easy Dynamics' OSCAL open source projects, click here.
---
About Easy Dynamics Corporation
Easy Dynamics Corporation is a leading technology services provider with a core focus in Cybersecurity, Cloud Computing, and Information Sharing. We are builders, problem solvers, and trusted advisors who bring well-architected solutions and management consulting to our clients to align them with the best practices their missions demand. As industry leaders, we are committed to delivering unparalleled quality and service in all aspects of our organization and providing our customers with outstanding technical excellence and the business acumen to advise them on both tactical and strategic initiatives.