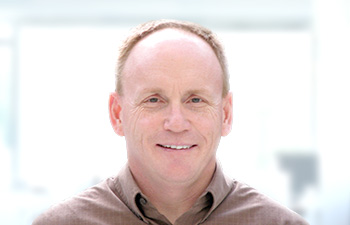 McLean, VA, December 2, 2021 – Easy Dynamics Corporation today announced the expansion of its executive leadership team with the appointment of Greg Gordon as Vice President and USDA Client Executive. Greg is an accomplished client success and customer experience executive with a strong background working with USDA and other federal agencies. In this role, he will be responsible for building and strengthening client relationships, ensuring excellence in program delivery, and growing Easy Dynamics' rapidly expanding business at USDA.
"We are thrilled to welcome Greg Gordon to our leadership team," said Poupak Afshar, CEO of Easy Dynamics. "Throughout his career, Greg has demonstrated great success and expertise leading large-scale federal programs and managing client relationships. Greg will be leading our USDA programs where we focus on supporting agency-wide access management and strengthening digital identities on the path towards Zero Trust. We are excited for Greg to join the team, enabling us to combine our award-winning innovative solutions with years of USDA organizational experience."
Greg brings over 20 years of advanced customer experience working with both federal and commercial clients. Prior to joining Easy Dynamics, Greg worked at Boeing, Unisys, and SAIC leading various large projects and programs, including several $100M+ services engagements. His leadership has been focused on growing and ramping up large programs, addressing challenging and heavy workloads, and building long-term relationships with clients, partners, and suppliers.
Greg holds a master's degree in Engineering Management from Washington University and a bachelor's degree in Industrial Technology from Southern Illinois University. Greg is a Project Management Professional (PMP) and a Certified Technology Business Management Executive (CTBME). He is also certified in Information Technology Infrastructure Library (ITIL) and DevOps.
---
About Easy Dynamics Corporation
Easy Dynamics Corporation is a leading technology services provider with a core focus in Cybersecurity, Cloud Computing, and Information Sharing. We are builders, problem solvers, and trusted advisors who bring well-architected solutions and management consulting to our clients to align them with the best practices their missions demand. As industry leaders, we are committed to delivering unparalleled quality and service in all aspects of our organization and providing our customers with outstanding technical excellence and the business acumen to advise them on both tactical and strategic initiatives.