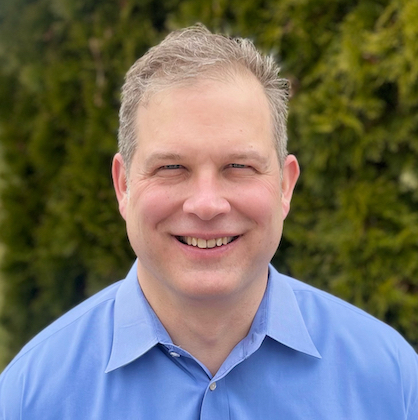 MCLEAN, VA, (March 3, 2023) – Easy Dynamics Corporation (Easy Dynamics) is pleased to announce the appointment of Dave Christel as the new Director of Service Delivery for the Department of Education's Identity, Credential, and Access Management (ICAM) program.
Dave brings over 20 years of experience in program management, strategic planning, and business development to Easy Dynamics. He has extensive experience in managing complex IT programs for federal agencies and delivering high-quality services to government clients. In his new role, Dave will be responsible for overseeing the delivery of ICAM services to the Department of Education and ensuring that Easy Dynamics meets its commitments to the agency.
"We are excited to have Dave join our team and lead our efforts in delivering exceptional services to the Department of Education," said Abigail Whiffen Arney, CPO of Easy Dynamics. "Dave's leadership and expertise in program management will be instrumental in driving this ICAM program forward."
Dave added, "I am thrilled to join Easy Dynamics and work with such a talented team. I look forward to leveraging my experience to help deliver innovative solutions that meet the unique needs of the Department of Education and ensure the security of their systems and data."
Easy Dynamics is committed to delivering innovative, reliable, and secure solutions to government agencies. With the addition of Dave Christel to its team, the company is poised to continue its growth and deliver high-quality services to the Department of Education and other federal agencies.
About Easy Dynamics Corporation
Easy Dynamics Corporation is a leading technology services provider with a core focus in Cybersecurity, Cloud Computing, and Information Sharing. We are builders, problem solvers, and trusted advisors who bring well-architected solutions and management consulting to our clients to align them with the best practices their missions demand. As industry leaders, we are committed to delivering unparalleled quality and service in all aspects of our organization and providing our customers with outstanding technical excellence and the business acumen to advise them on both tactical and strategic initiatives.