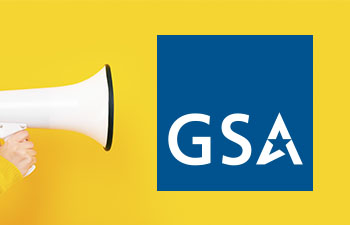 MCLEAN, VA, May 21, 2020 — Easy Dynamics has secured a $3.9M Time & Materials (T&M) contract awarded by the General Services Administration's (GSA) Technology Transformation Services (TTS) division to support digital identity program support across federal agencies.
Under this newly awarded contract, Easy Dynamics will assist TTS with program management and technical support services for identity management solutions and shared services across federal, state, and local agencies. Through effective identity solutions, Easy Dynamics will support TTS Identity Portfolio's vision of bringing personalized government experiences to the public while also protecting them from impersonation and personal information theft.
The TTS Identity Portfolio operates with a primary mission of creating better, more personalized experiences for the public through a secure and consistent user experience while enabling agencies to better serve their communities through better data sharing.
---
About Easy Dynamics Corporation
Easy Dynamics Corporation is a leading technology services provider with a core focus in Cybersecurity, Cloud Computing, and Information Sharing. We are builders, problem solvers, and trusted advisors who bring well-architected solutions and management consulting to our clients to align them with the best practices their missions demand. As industry leaders, we are committed to delivering unparalleled quality and service in all aspects of our organization and providing our customers with outstanding technical excellence and the business acumen to advise them on both tactical and strategic initiatives.