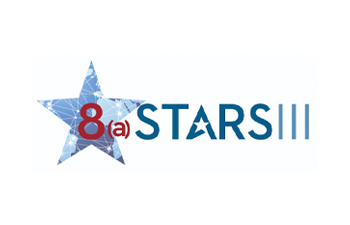 MCLEAN, VA, February 10, 2022 — Easy Dynamics is a proud recipient of the 8(a) STARS III Government Wide Acquisition Contract (GWAC). The 8(a) STARS III GWAC is designated as a best-in-class (BIC) contract vehicle and it provides federal agencies flexible access to cutting-edge IT services and solutions from a large, diverse pool of 8(a) industry partners
"We are excited to have captured one of the sought-after awards on this crucial contract vehicle," said Poupak Afshar, Easy Dynamics CEO. "This award will open new opportunities to serve a wider audience of government clients and demonstrate that small businesses can help transform agencies with the right strategy and innovation."
The Easy Dynamics contract includes the emerging technology sub-area. For more information on how our 8(a) STARS III GWAC can support your IT requirements, please contact us at STARS3@easydynamics.com.
To learn more about this contract, please visit GSA's 8(a) STARS III website.
---
About Easy Dynamics Corporation
Easy Dynamics Corporation is a leading technology services provider with a core focus in Cybersecurity, Cloud Computing, and Information Sharing. We are builders, problem solvers, and trusted advisors who bring well-architected solutions and management consulting to our clients to align them with the best practices their missions demand. As industry leaders, we are committed to delivering unparalleled quality and service in all aspects of our organization and providing our customers with outstanding technical excellence and the business acumen to advise them on both tactical and strategic initiatives.