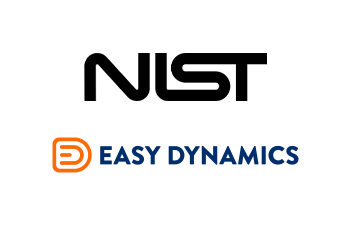 MCLEAN, VA, March 2, 2022 — Today, during the National Institute of Standards and Technology (NIST) 3rd OSCAL Workshop we announced two new Open Source OSCAL projects. Get started on your OSCAL journey and begin shifting-left compliance and security with a new OSCAL Rest Service and OSCAL Editor Docker Image. These tools are combined to begin editing OSCAL models today!
Special thanks to the team who's worked some late nights to pull these projects together: Ray Gauss II, Pranav Kothare, Kyle Laker, Michael Eisenberg, Zachary Clark and Henry Reineck
And thank you to Michaela Iorga, PhD, Alexander Stein and David Waltermire and the rest of the NIST OSCAL Team for the opportunity to provide an overview of our efforts!
What is OSCAL?
DevSecComp(liance)Ops with OSCAL – Easy Dynamics Blogs
About Easy Dynamics Corporation
Easy Dynamics Corporation is a leading technology services provider with a core focus in Cybersecurity, Cloud Computing, and Information Sharing. We are builders, problem solvers, and trusted advisors who bring well-architected solutions and management consulting to our clients to align them with the best practices their missions demand. As industry leaders, we are committed to delivering unparalleled quality and service in all aspects of our organization and providing our customers with outstanding technical excellence and the business acumen to advise them on both tactical and strategic initiatives.