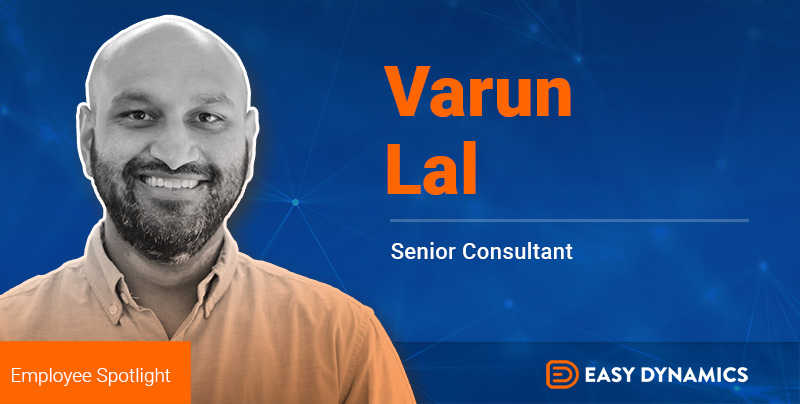 What is your role at Easy Dynamics?
I am a Senior Consultant and I lead a contract for a major citizen-facing agency. Our focus is on NIST 800-63 compliance, and I am fortunate to manage a fantastic team while also getting to work collaboratively with so many intelligent folks here at Easy Dynamics. I get to have an impact on policies that affect not only the IRS but the entire government and all Americans.
Why did you choose a career in tech?
I'd like to think a career in tech chose me. I was at a point early in my career where I was unhappy with what I was doing. I decided to try something new and was applying to a variety of different roles that appealed to me. I took a position with a tech company and really enjoyed the ability to have an actual impact on projects. I feel that way all these years later.
What is the best part about working at Easy Dynamics?
Even though I started working during the pandemic, the sense of community that has thrived while working from home and now in person at the office has been wonderful.
What is the best compliment you've received in your professional career?
"You all did a great job, and this work has given me so much more confidence!" – Last month after a review of a deliverable with a client. This deck required many months of hard work, and to get that compliment was a highlight of my career.
Which one of our corporate values is the most meaningful to you?
People. I believe the key to any company is their people. People need to feel empowered to do more and grow. People also need to be able to work cohesively in teams to accomplish goals. And the focus on people all starts at the top!
Out of all the company events we hold each year, which one is your most favorite?
It'd have to be the happy hour at American Prime back at the beginning of summer because it was so wonderful to finally see people that I've been working with for months in person for the first time!
What one career advice would you give to recent college grads/new hires?
Be adaptable. Things don't always go according to plan. You never know what work, people, or life is going to throw at you. Being able to adapt and change will help you grow and advance in new ways.
Can you share a fun fact about yourself?
Halloween is my favorite day of the year. I'm a huge scaredy-cat but I think Halloween is so much fun.