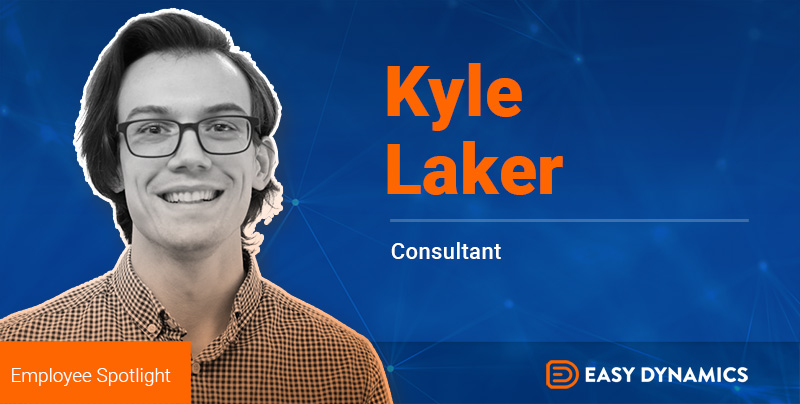 What is your role at Easy Dynamics?
My title is Consultant but day-to-day I primarily do work as a DevSecOps Engineer and as a Developer, both internally and on our project at the Department of Defense.
Why did you choose a career in tech?
When I was younger, I would just click random things on the computer until something broke and then try to retrace my steps until I fixed it. I was really excited when I learned that it's possible to do that professionally. Along the way, I fell in love with the complexity and potential of computing. There's always something new to try and to learn.
What is the best part about working at Easy Dynamics?
Definitely our culture. We are fun, collaborative, and passionate. The folks I get to work with are truly fantastic.
What is the best compliment you've received in your professional career?
It seems like very often folks get me mixed up with one of my coworkers who I really respect and work with regularly. It's definitely quite a compliment!
Which one of our corporate values is the most meaningful to you?
They are all great but I think Excellence because it incorporates and ties in so well with the others.
Out of all the company events we hold each year, which one is your most favorite?
That's a tough one! I think it's probably our Annual Holiday party because so many people come, it's a great way to end the year, and we get to enjoy delicious food from all over the world.
What one career advice would you give to recent college grads/new hires?
I remember when I was finishing up my last year of college, I was really concerned that I wouldn't know all the things or be good enough at computers for my job. But I was fine. And I think it's really important to take your time to find topics you're actually passionate in and bring that passion to your organization rather than worrying about knowing all the right things; because you'll get taught what you need to know for your job.
Can you share a fun fact about yourself?
Sometimes I'll do the Monday and Tuesday NYT crossword puzzles but those are the only ones I can do; the other days are too hard for me.