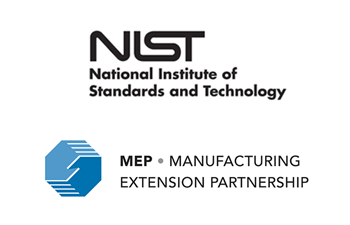 MCLEAN, VA, October 2, 2020 — Easy Dynamics Corporation secured a one-year single-award contract in support of the Manufacturing Extension Partnership (MEP) Program of the Department of Commerce (DOC), National Institute of Standards and Technology (NIST).
The purpose of the NIST MEP is to strengthen the global competitiveness of U.S. based manufacturers by providing information, decision support, and implementation assistance to small and medium-size manufacturing firms in adopting new and more advanced manufacturing technologies, techniques, and business best practices.
Under this contract, Easy Dynamics will provide development and operational support for MEP's Enterprise Information System (MEIS) and MEP Connect, the contract performance tracker and the collaboration portal supporting clients of the MEP program. Easy Dynamics will work to refresh MEIS with updated technologies emphasizing cloud connectivity and device neutrality. Easy Dynamics will also develop a series of use case-driven mobile applications aggregating real-time data from MEIS with external data sources such as Salesforce to reduce the technological friction small manufacturers face in their business processes.
Easy Dynamics CEO Poupak Afshar stated, "This is our first prime contract award at NIST and continues our work providing government direct business value with both new technologies and management approaches."
---
About Easy Dynamics Corporation
Easy Dynamics Corporation is a leading technology services provider with a core focus in Cybersecurity, Cloud Computing, and Information Sharing. We are builders, problem solvers, and trusted advisors who bring well-architected solutions and management consulting to our clients to align them with the best practices their missions demand. As industry leaders, we are committed to delivering unparalleled quality and service in all aspects of our organization and providing our customers with outstanding technical excellence and the business acumen to advise them on both tactical and strategic initiatives.