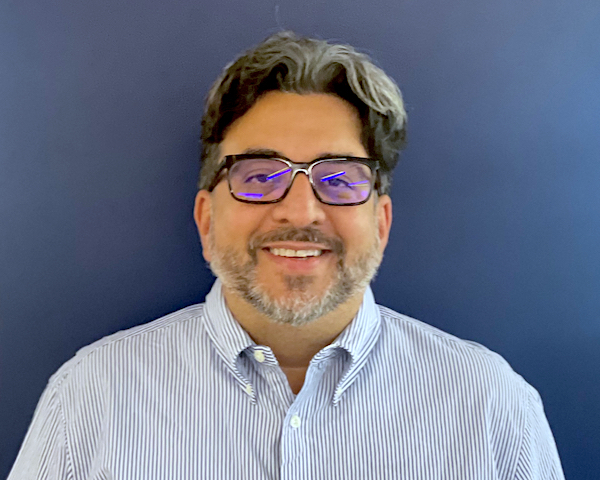 MCLEAN, VA, (July 11, 2023) – Easy Dynamics is pleased to announce that James Hirmas has joined their team as Vice President of Enterprise Solutions. Throughout his career, James has driven technological advancements in commercial enterprises and worked closely with the US Federal Government, successfully tackling information technology and business challenges with disruptive technologies.
"We are thrilled to welcome James to Easy Dynamics as our Vice President of Enterprise Solutions," said Pirooz Javan, Chief Operations Officer of Easy Dynamics. "James is a proven leader in the public sector, where he has delivered emerging solutions and capabilities for many years." With a core focus on bringing emerging standards and innovation to the public sector, Pirooz further adds, "Today's technology solutions are complex, software-driven, and leverage advanced techniques in automation and artificial intelligence. James brings key experience and expertise in these critical areas and will greatly strengthen our ability to solve our client's most demanding needs."
In his previous roles as SVP of Public Sector Proposal & Strategy and SVP of Public Sector Cloud Technology at Effectual, James demonstrated exceptional leadership in managing teams and providing strategic guidance on federal contracts. Notably, he co-founded JHC Technology in 2010, achieving AWS Advanced Partner and Authorized Government Partner status and generating $28 million in revenue. James successfully sold JHC Technology to Effectual in 2019 and transitioned the company's operations.
"I am excited to join Easy Dynamics and be a part of their innovative and dynamic team," said James Hirmas. "Easy Dynamics has established a strong reputation for delivering cutting-edge technology solutions, and I am eager to contribute my expertise to drive further growth and success for the company and its clients. I look forward to working with the talented team at Easy Dynamics and making a significant impact in addressing complex business problems."
About Easy Dynamics Corporation
Easy Dynamics Corporation is a leading technology services provider with a core focus in Cybersecurity, Cloud Computing, and Information Sharing. We are builders, problem solvers, and trusted advisors who bring well-architected solutions and management consulting to our clients to align them with the best practices their missions demand. As industry leaders, we are committed to delivering unparalleled quality and service in all aspects of our organization and providing our customers with outstanding technical excellence and the business acumen to advise them on both tactical and strategic initiatives.