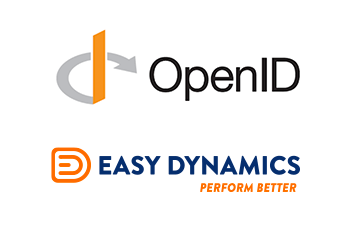 MCLEAN, VA, January 11, 2021 — Easy Dynamics Corporation has joined the OpenID Foundation to help support and contribute to its mission of promoting, protecting, and nurturing the OpenID community and technologies.
Open technology standards are the glue that hold together systems and integrations, enabling implementations to leverage a community-driven ecosystem of products, resources, and skills to build robust and secure solutions without vendor lock-in.
Easy Dynamics believes that the OpenID Connect standard and related efforts like the International Government Assurance (iGov) profile are critical in the government to government, government to citizen, and government to business authentication and authorization landscapes.
As a new member, Easy Dynamics aims to bring its experience and perspective to the conversations around the development and real-world implementations of OpenID specifications.
---
About Easy Dynamics Corporation
Easy Dynamics Corporation is a leading technology services provider with a core focus in Cybersecurity, Cloud Computing, and Information Sharing. We are builders, problem solvers, and trusted advisors who bring well-architected solutions and management consulting to our clients to align them with the best practices their missions demand. As industry leaders, we are committed to delivering unparalleled quality and service in all aspects of our organization and providing our customers with outstanding technical excellence and the business acumen to advise them on both tactical and strategic initiatives.