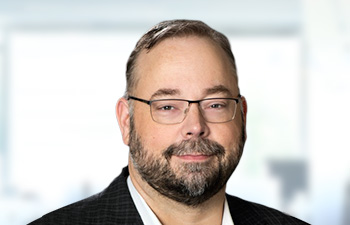 McLean, VA, January 3, 2022 – Easy Dynamics Corporation today announced the appointment of Bill Weber as the company's Director of Corporate Solutions. In this role, Bill will focus on maturing and scaling Easy Dynamics business solutions to bring key business capabilities that address our clients' most critical challenges.
"We are excited for Bill to join the team and help us scale and mature our corporate solutions. Over the last several years, we have advanced in the areas of cybersecurity and automation, particularly around digital identity and cloud security," said Pirooz Javan, Chief Operating Officer of Easy Dynamics. "We are growing and will need to focus on efficiencies that bring the impacts we are making today for our clients to other organizations that face similar challenges. We are thrilled to have Bill join the Easy Dynamics team and position us for the next chapter."
Bill brings three decades of providing enterprise readiness through protecting data and systems from evolving cyber security threats. Previously, Bill served as a CISO/Cyber Security Sector Manager at MIT Lincoln Laboratory, where he was responsible for overseeing and maintaining internal cybersecurity policies and procedures and ensuring secure environment across systems while managing $10M+ budget and 30+ FTE. Prior to that, Bill served as a Chief Information Security Officer at eSentiere and Hewlett-Packard Enterprise.
Bill holds a bachelor's degree in Computer Information Systems from Excelsior College, a master's degree in Information Technology from Capella University, and an MBA from the University of Texas at Dallas.
---
About Easy Dynamics Corporation
Easy Dynamics Corporation is a leading technology services provider with a core focus in Cybersecurity, Cloud Computing, and Information Sharing. We are builders, problem solvers, and trusted advisors who bring well-architected solutions and management consulting to our clients to align them with the best practices their missions demand. As industry leaders, we are committed to delivering unparalleled quality and service in all aspects of our organization and providing our customers with outstanding technical excellence and the business acumen to advise them on both tactical and strategic initiatives.