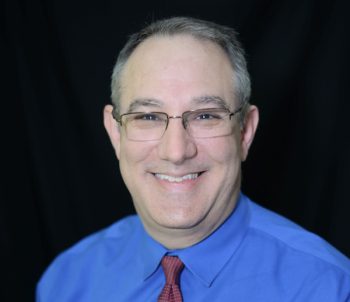 MCLEAN, VA, (August 14, 2023) — Easy Dynamics proudly announces that Brian Ruf, the company's Director of Cybersecurity, has been awarded the Information Technology Laboratory (ITL) Associates Reflection Award. This recognition underscores Brian's exceptional contributions to cybersecurity and his dedication to advancing the industry through his expertise, leadership, and commitment to excellence.
The ITL Awards were hosted on Tuesday, August 9, at the National Institute of Standards and Technology (NIST) Campus. ITL is one of NIST's six research laboratories focusing on IT measurements, testing, and standards, and is a globally recognized and trusted source of high-quality, independent, and unbiased research and data.
The Associates Reflection Award is NIST's way of recognizing non-government staff who substantially contributed to teams that received Department of Commerce (DoC) or NIST Named awards but were not recognized as part of the team due to their associate status at the time. The Open Security Controls Assessment Language (OSCAL) Program won the DoC Gold Medal Award in 2022. The team developed and increased the OSCAL adoption to facilitate a transition from manual to machine-driven, automated security assessments. The rapid international adoption demonstrates that organizations have a high interest in tackling compliance challenges with automation and improved efficiency. Brian received the ITL Associates Reflection Award for his contributions to the DoC Award winning OSCAL Program and supporting faster, more accurate, and lower-cost system implementations through automated assessment of security control effectiveness.
"Enabling my cybersecurity colleagues to automate via OSCAL has been one of the most rewarding aspects of my career. I've been fortunate to continue my work at Easy Dynamics, an organization that shares the same passion for improving compliance automation," states Brian.
Brian's leadership at Easy Dynamics has been instrumental in guiding the company's cybersecurity initiatives to new heights, specifically regarding compliance automation. With his extensive knowledge and forward-thinking approach, he has played a pivotal role in ensuring that Easy Dynamics remains at the forefront of cybersecurity innovation, consistently providing clients with robust, cutting-edge approaches to safeguard their digital assets.
"We are incredibly proud of Brian's well-deserved recognition with the ITL Associates Reflection Award," said Pirooz Javan, Chief Technology Officer at Easy Dynamics. "Brian's commitment to advancing cybersecurity and his unwavering dedication to enhancing the future of security posture have set him apart as a true leader in the field.
This award is a testament to his tireless efforts and the positive impact he continues to make regarding advancement of Cybersecurity risk management."
Brian's expertise and thought leadership have been invaluable assets to Easy Dynamics and the broader cybersecurity community. As Easy Dynamics strives for excellence in providing cutting-edge cybersecurity solutions, Brian's contributions will undoubtedly play an integral role in shaping Easy Dynamics and our nation's ability to protect against adversarial threats.
About Easy Dynamics Corporation
Easy Dynamics Corporation is a leading technology services provider with a core focus in Cybersecurity, Cloud Computing, and Information Sharing. We are builders, problem solvers, and trusted advisors who bring well-architected solutions and management consulting to our clients to align them with the best practices their missions demand. As industry leaders, we are committed to delivering unparalleled quality and service in all aspects of our organization and providing our customers with outstanding technical excellence and the business acumen to advise them on both tactical and strategic initiatives.