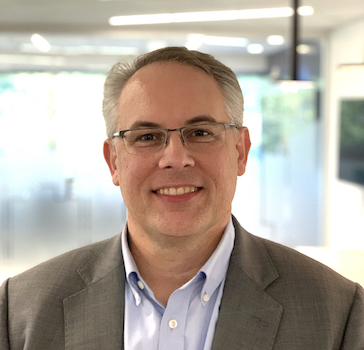 MCLEAN, VA, (October 11, 2023) – Easy Dynamics is pleased to announce the appointment of Rich Scigaj as Chief Financial Officer (CFO). Rich brings over 20 years of experience spearheading the end-to-end management of financial and administrative operations, risk assessment, project management, and team leadership across companies ranging from small to large.
Rich is a highly accomplished leader with expertise ranging from strategic planning to financial analysis, ROI optimization, cash flow management, investment prioritization, and process improvement. He excels at utilizing metrics and dashboards for data-driven decision-making, assessing and mitigating financial risks, and conducting predictive financial modeling. Rich also has a proven track record in managing mergers and acquisitions integration, cost reduction, and budget control. He is known for his government contract management, stakeholder engagement, and due diligence for strategic decision-making. Rich's career is marked by his ability to drive financial excellence, strategic growth, and operational efficiency across diverse industries and leadership roles.
As the CFO, Rich will play a pivotal role in guiding Easy Dynamics through its next phase of growth and expansion. His strategic vision and financial acumen will be instrumental in optimizing the company's financial operations and driving continued success in the cybersecurity solutions industry.
"We are thrilled to announce Rich Scigaj as our new CFO," said Poupak Afshar, CEO of Easy Dynamics. "Leveraging his extensive experience in financial management within the gov-con landscape, Rich is poised to enhance our financial operations. As we continue to innovate and deliver unparalleled cybersecurity solutions to our clients, Rich's leadership will be crucial in navigating the unique opportunities and changes to come."
Rich expressed his excitement for joining Easy Dynamics: "I am honored to join such an innovative and forward-thinking organization. I look forward to collaborating with the talented team here to strengthen our financial position, drive growth, and create enduring value for our clients."
Rich holds a Bachelor of Arts in Economics and a Master of Business Administration (MBA) from the University of Rochester in Rochester, New York.

We are confident Rich's leadership and expertise will contribute significantly to the continued success and growth of Easy Dynamics.
About Easy Dynamics Corporation
Easy Dynamics Corporation is a leading technology services provider with a core focus in Cybersecurity, Cloud Computing, and Information Sharing. We are builders, problem solvers, and trusted advisors who bring well-architected solutions and management consulting to our clients to align them with the best practices their missions demand. As industry leaders, we are committed to delivering unparalleled quality and service in all aspects of our organization and providing our customers with outstanding technical excellence and the business acumen to advise them on both tactical and strategic initiatives.