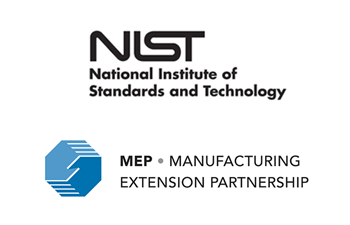 MCLEAN, VA, (August 17, 2022) – Easy Dynamics Corporation has secured a third consecutive contract in support of the Manufacturing Extension Partnership (MEP) and National Institute of Standards and Technology (NIST). This comes after repeated success with the intention of continuing to meet the needs for maintaining operations and enhancing MEIS's functionality.
Easy Dynamics CEO, Poupak Afshar expressed, "We are really excited for the continued partnership and expansion with NIST MEP. Their mission includes supporting small manufacturing businesses by offering them the same level of expert advice that large businesses can afford. It's a wonderful opportunity as a small business to have been awarded a contract to design and build the next generation of MEP systems in the cloud and enabling them to serve their small businesses better and faster."
Under the third contract, Easy Dynamics will provide additional enhancements to NIST MEP. This includes Enterprise Information System (MEIS) operation and maintenance, user enhancements, Amazon Web Services (AWS) application migration and identity management, frontend technology refresh, MEP Connect administration and development, and MEP Connect technology refresh. The first two contracts included development and operational support for MEP's Enterprise Information System (MEIS) and MEP Connect, the contract performance tracker and the collaboration portal supporting clients of the MEP program. Easy Dynamics has previously refreshed MEIS with updated technologies emphasizing cloud connectivity and device neutrality and developed a series of use case-driven mobile applications aggregating real-time data from MEIS with external data sources such as Salesforce to reduce the technological friction small manufacturers face in their business processes.
About Easy Dynamics Corporation
Easy Dynamics Corporation is a leading technology services provider with a core focus in Cybersecurity, Cloud Computing, and Information Sharing. We are builders, problem solvers, and trusted advisors who bring well-architected solutions and management consulting to our clients to align them with the best practices their missions demand. As industry leaders, we are committed to delivering unparalleled quality and service in all aspects of our organization and providing our customers with outstanding technical excellence and the business acumen to advise them on both tactical and strategic initiatives.