At Easy Dynamics, we are accelerating the idea of Managed Cloud Platforms and having a good time doing it. From the initial engagement with a customer to the final system cut-over, we make the process as easy as ordering pizza.
Our cloud architects work with tenants to pick their individual needs, supported by AWS and Azure. Whether your organization is after the two-topping deal or the mega-supreme (put it all in there) offering, we have got the tools and talent to make it a great tasting experience - every time!
Leverage our common controls to shrink your A&A time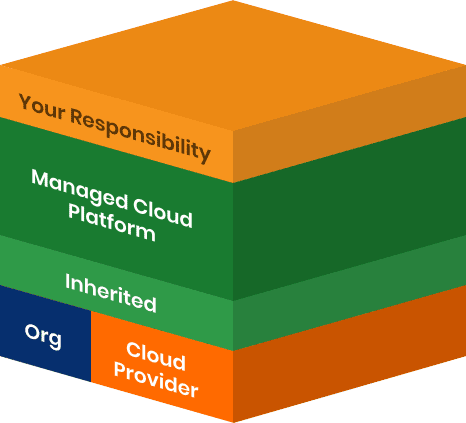 With Agile ATO management and "the cube," we are taking the art and science of compliance to a new level. Automated continuous monitoring and the development of semi-inherited (hybrid) controls means a faster, more accurate Accreditation & Authorization (A&A or ATO) process and a consistently high FISMA scorecard. This 'cube' provides the final, STIG-hardened box to ensure your system (or pizza) arrives just the way it looked when it left the kitchen.